---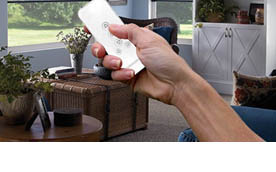 Motorized Tilted BlindsRemote control motorized tilted blinds, are operated with battery powered motors.
Easier than ever, you can operate your blinds motorized control system with your handy.
Now you can effortlessly tilt your blinds with a touch of a button. It's perfect for skylights and other hard-to-reach windows too. Easily operate multiple blinds, Inherently child-safety.
Battery operated electric blinds give you the option of having beautiful blinds that will tilt open and close at the touch of a button without the need for unsightly wires or the installation of extra power outlets. This is especially useful when covering hard to reach windows.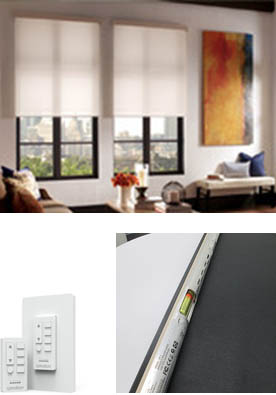 Motorized ShadesWhile motorized shades can completely raise or lower, it is Ideal for hard-to-reach windows, child and pet safety, media rooms and bedrooms. Window shades are he best application for motorization.
Choosing the right window treatment has never been easier. QMotion delivers a wide array of choices that make customizing your shade selections and controls easy.
QMotion's automated roller shades offer state-of-the-art natural light control with a unique selection of elegant fabrics. The Qadvanced roller shade provides unmatched quietness and is virtually soundless when in operation. QMotion's unparalleled simplicity incorporates low voltage power, or standard D-cell batteries. Batteries are easy to replace during those rare times they need it. The Qadvanced Roller Shade Collection is developed with award winning technology that extends battery life up to 5 years or more.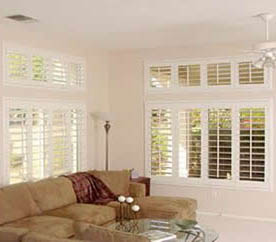 Motorized Tilted ShuttersMore people chose window plantation shutters for wholes houses, flats, studios, verandas, outdoor patios, porches, and balconies. Beyond making your home look elegant and stylish, plantation shutters come with many valuable benefits.
The tilt wand mechanism for shutters allows complete control of the light, especially for high up windows that are not easily accessible.
Motorized shutters are the next phase of upgrading your home and lifestyle with even easier with the new technology.
---