---
Curtain – Drapery Panels – Valances – HardwareCurtains and drapes are an excellent way dress up your windows and add a unique touch to your room. Drapes can stand alone, providing light control and privacy, or serve as a complement to your blinds, shutters, or shades. Whether you want curtains or drapes with simple flat panels, or fancy pleated drapes or curtains, we offer a wide variety of to help you add the perfect finishing touch.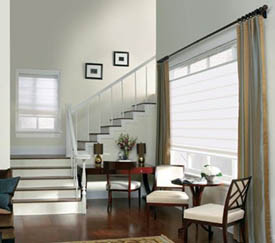 Drapery PanelsExtra wide bedroom windows, narrow sidelights, long basement windows, French windows and all odd window sizes in between.
It takes a little extra effort to drape it, right? It is difficult enough to find curtain panels that are not up to standard. Then you need to find a fabric that fits your palette, decor and personal style. Many housewives put together this innocent wish list, driving into their local drapery studio just to become speechless today by the price tag on custom curtains and shades.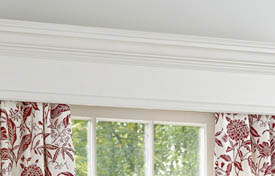 Drapery ValancesTop Treatments
Many times a room can be beautifully dressed with just the addition of a nice wood valances over your blinds, shades, shutters or curtains. We offer a variety of options for adding a little color and personality to your rooms with a custom valance, cornice, or other top treatment.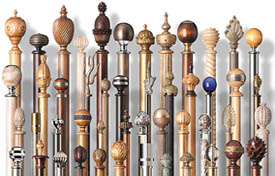 Drapery HardwareHundreds of finial styles, shapes & sizes to choose from, every finial is custom finished, allowing you the opportunity to choose a truly individual finial.
Give your curtains a place to hang. Behind every great curtain solution is a great way to hang it up. Curtain rails allow panel curtains to span any length and even go around corners. Our versatile curtain rods have a corner solution, too, and offer many choices of finial to complete the look. The hardware may be simple, but the possibilities are almost endless.
---