---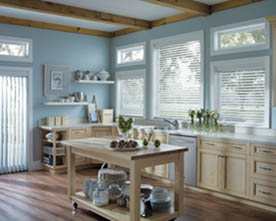 Faux Wood BlindsFaux wood blinds are an option to real wood blinds. Faux wood blinds are also known as PVC blinds. Made of man-made materials, faux wood is less expensive than real wood.
These blinds have become more and more of a natural wood look; they are warp resistant and have high UV ratings.
It comes in colors like the natural wood blinds. Because of their resistance to warping, faux wood window blinds are great for areas with extreme temperature swings or high moisture, such as bathrooms and kitchens.
Faux Wood blinds are also available in 2" and 2 ½" slat sizes to fit all your window openings.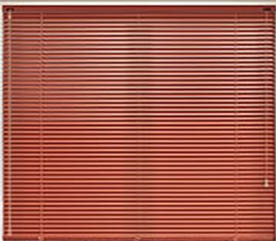 Aluminum Mini BlindsMost popular colors and shades at our best value price!
Aluminum Mini Blinds Collection offers strong aluminum slats, the highest quality mechanisms and the most stylish colors all for a low, low cost. You will generous like that if you are on a budget with blinds.
You can use these blinds in your kitchen and bathroom as the aluminum slats are also waterproof and simply to clean. The tilt wand mechanism gives you complete light control, perfect for sunny rooms.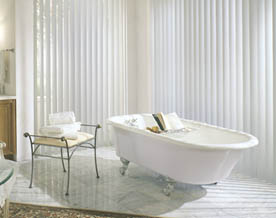 Vertical BlindsWide ranging collection of vertical blinds is perfect for large windows and patio doors and gives you the choice of so many textures, colors and designs. Vertical blinds allow the right amount of sunshine to filter while also giving you shade.
Energy saving vertical blinds also helps to cut your A/C bills and keep your home cold or warm. Durability and strength are ideal for big opening in your house.
A practical alternative to traditional fabric these blinds are suitable for any room in the home – even the conservatory!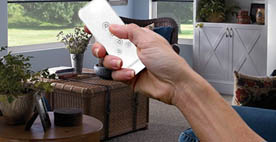 Motorized Tilted BlindsRemote control motorized tilted blinds, are operated with battery powered motors.
Easier than ever, you can operate your blinds motorized control system with your handy. Now you can effortlessly tilt your blinds with a touch of a button. It's perfect for skylights and other hard-to-reach windows too. Easily operate multiple blinds – Inherently child-safety.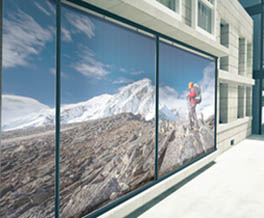 Commercial BlindsCommercial window blinds for Supermarkets, Independent Stores, Department Stores, Shopping Centers, Schools, Hospitals, Offices, Building Contractors, Hotels, Commercial Interior Designers and other Specialized Applications.
---